What is the Digital Circle?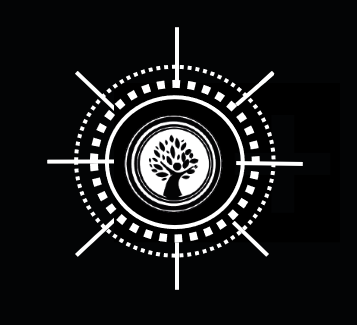 A circle in the Permaculture CoLab, 'DC' is a commons facilitated by committed
members who believe in supporting learning and innovation at the intersection
between digital technology, permaculture design, and ecosocial justice.
The circle supports an alliance of micro-enterprises and interest groups, providing a lean-style organizational infrastructure for freelancers and system designers to build upon.
Our foundational values are earth care, people care, fair share and transition.
"The organization becomes made up by a set of entrepreneurial managed marketplaces, all kept together by intermediate support structures that enable fast experimentation, learning and ultimately make the only case for creative employees to be "part of" something bigger": to belong to an empowering and networked organization."

-Platform Ecosystem Design [Source]
Vision
Permaculture guides us to design regenerative living systems by nourishing the well-being of the whole. We engage with technology using permaculture design and systems thinking, and we consciously explore the relationships we have with computing systems, recognizing the ecological and social impact of tech and embedding ecosocial health as performance indicators of full stack functionality.
Mission
To support a just transition by building capacity among grassroots movements to contribute to the research, design and stewardship of emerging and established Information & Communication Technologies (ICTs) & other digital infrastructure which aligns with pemaculture ethics; including open knowledge, opensource, free software and open hardware; and resilient, renewable, local and low-energy 'appropriate technologies'.
Aims
Pioneer the application of permaculture design to computing system architecture (e.g. digital technology and internet systems)
Increase literacy of computing systems throughout the permaculture movement
Increase literacy of permaculture & living systems design in the tech world
Develop and support the development of digital commons
Provide services that embed permaculture ethics in full-stack web systems and our interactions online
Explore and model distributed and networked organizational structures that build local to global coherence and effectiveness.
Iteratively grow an economy that fairly distributes various forms of wealth and power, and transcends systems of exploitation and inequity.
About these VMAs
Written in July 2020 with consent given from full members of Digital Circle. At the time of writing these are Ewan Findley, Philipp Grunewald, Naomi Smith, Mario Yanez, Aimee Fenech and Greg Gomez.
Review date: October 2020
Review frequency: Quarterly
Finances
We use Open Collective to manage our funds.
Archived Logbooks
Browse this circle's logbooks which include more info and meeting minutes;
2019 – 2020 CoLab Digital Circle Logbook
2018 CoLab Digital Circle Logbook
---