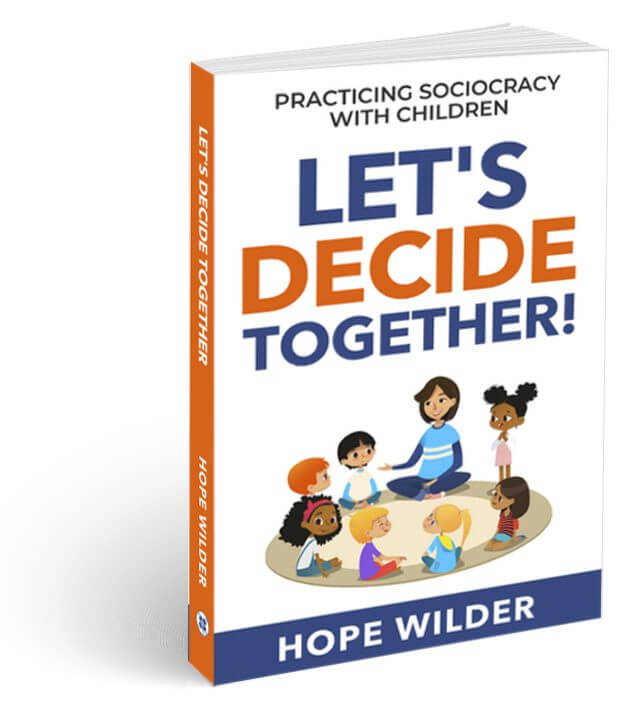 How will we organize chores? What game should we play together? Where should we go on a field trip? Often when working with children, adults will make these decisions for children, leading to an authoritarian dynamic and conflict. Sociocracy can provide a useful framework for deciding
with
children, and also empower them to collaborate and decide for themselves.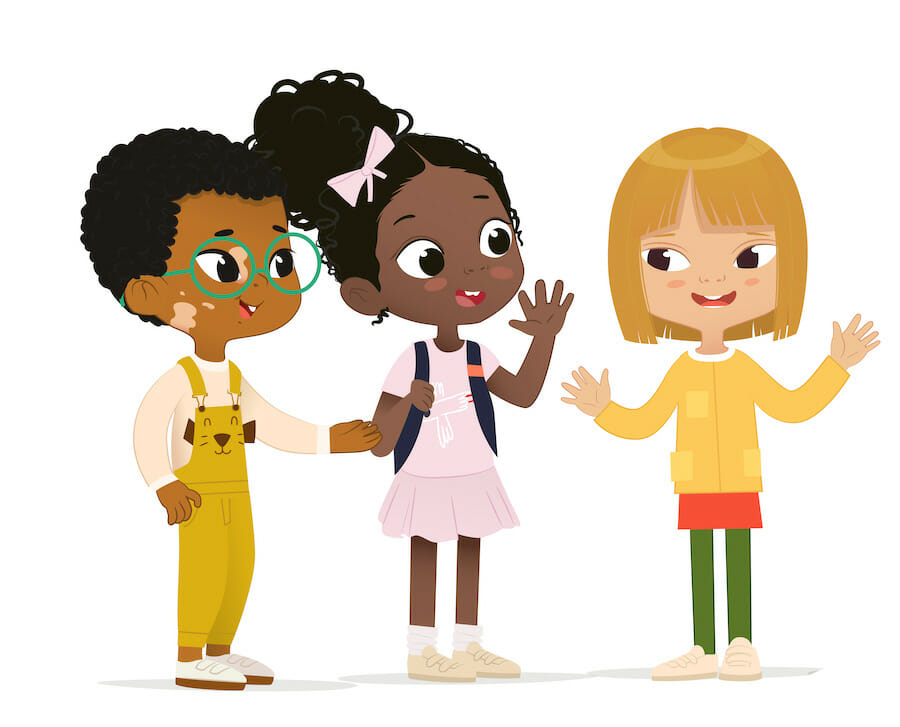 Let's Decide Together is an accessible workbook for anyone interested in practicing sociocracy with children. Adults can use it to make more values-aligned, egalitarian, and inclusive decisions together with children in the home, at school, clubs, neighborhood groups, or in any group where adults and children are empowered to decide together.
In this webinar, author Hope Wilder will give a brief overview of the book, lead a mini-workshop using some tools from the book, and answer questions. Plus, we'll celebrate the book launch!
Event time
The event will be on November 17th – 15:00 UTC in Venus (1h).
Event time in your time zone:
2021-11-17 15:00 UTC
UTC
Hawaii Time
Alaska – Aleutian Islands – Adak
Alaska Time
Pacific Time – US, Canada, Mexico
US – Arizona; Canada – Yukon; Mexico – Sonora
Mexico – Mazatlan; Chihuahua
Mountain Time – US & Canada
Central Standard Time (Central America)
Canada – Saskatchewan – Regina
Mexico City
Central Time – US & Canada; Mexico – Matamoros
Panama; Colombia; Ecuador; Peru; Jamaica; Mexico – Cancun
Brazil – Acre (Rio Branco)
Eastern Time – US & Canada
Cuba – Havana
Amazon Time (Brazil)
Atlantic Standard Time (Caribbean)
Bolivia; Venezuela
Chile – Santiago
Canada – Halifax, Moncton; Bermuda
Paraguay – Asunción
Canada – Newfoundland – St Johns
Argentina – Buenos Aires
Brazil – Brasilia; São Paulo
Greenland – Nuuk
Saint Pierre and Miquelon
Atlantic Islands – Noronha
Cape Verde Time
Azores Time
Russia – Moscow; Belarus – Minsk
Eastern European Time
Moldova – Chisinau
Central European Time
Western European Time – UK, Ireland, Portugal
East Africa Time
Central Africa Time
West Africa Time
Morocco, Western Sahara
GMT – Abidjan; Accra; Bissau
Russia – Vladivostok
Japan; Korea; Russia – Yakutsk
China; Singapore; Russia – Irkutsk
Indochina; Russia – Krasnoyarsk
Myanmar Standard Time
Bangladesh; Russia – Omsk
Nepal – Kathmandu
India; Sri Lanka
Pakistan; Maldives; Russia – Yekaterinburg
Afghanistan – Kabul
Armenia; Azerbaijan; UAE
Iran – Tehran
Arabia Standard Time
Palestine – Gaza; West Bank
Israel – Jerusalem
Lebanon – Beirut
Syria – Damascus
Jordan – Amman
Australia – Lord_Howe
Australia – Sydney; Melbourne
Australia – Brisbane
Australia – Adelaide
Australia – Darwin
Australia – Eucla
Australia – Perth
Pago Pago; Midway Island
Marquesas
Gambier
Pitcairn Island
Easter Island
Kiritimati
Samoa – Apia
Tonga – Tongatapu
New Zealand – Chatham
New Zealand – Aukland
Fiji
Marshall Islands; Gilbert Islands
Norfolk Island
New Caledonia – Noumea