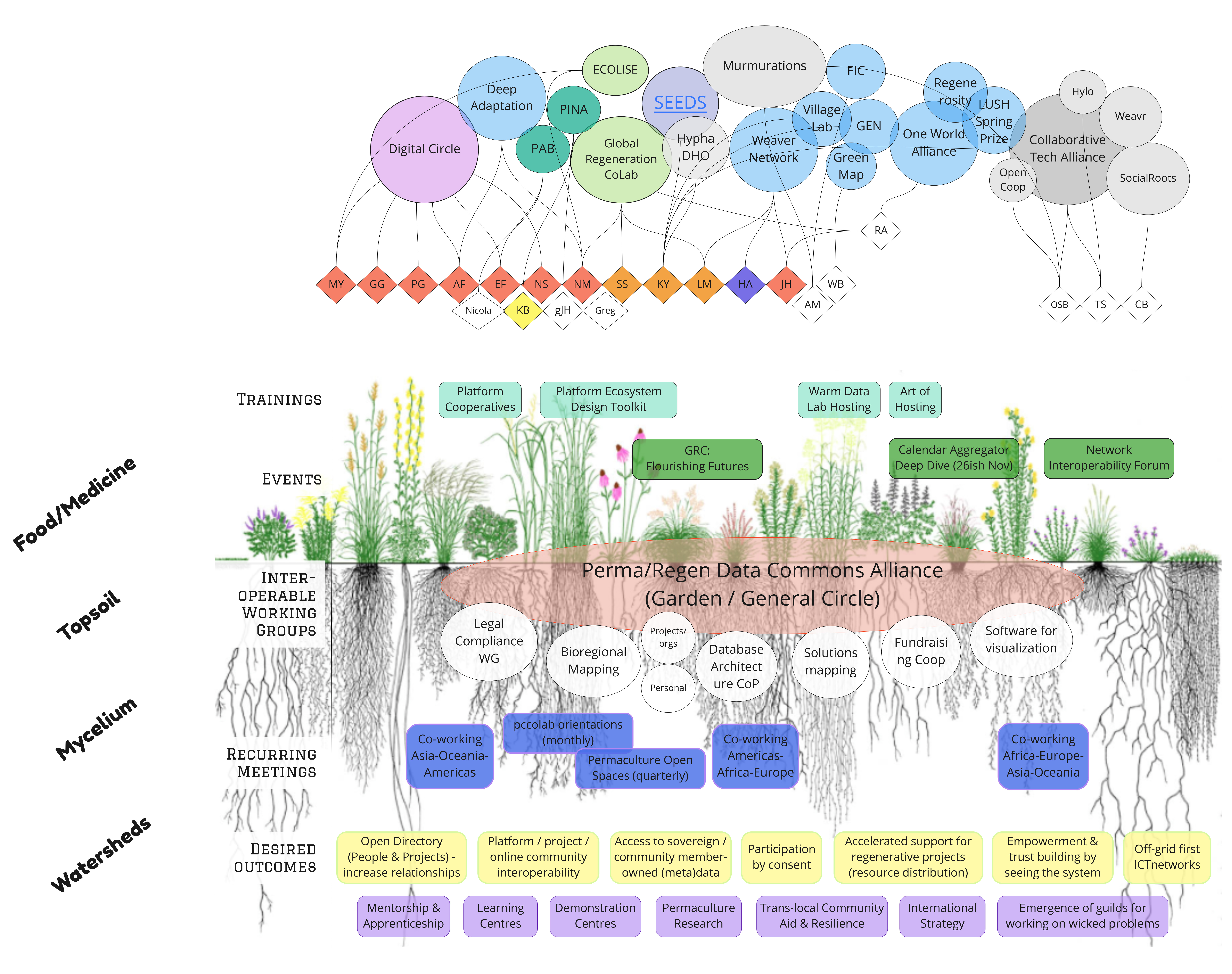 November 25, 2020
@
12:00 pm
–
2:00 pm
UTC-8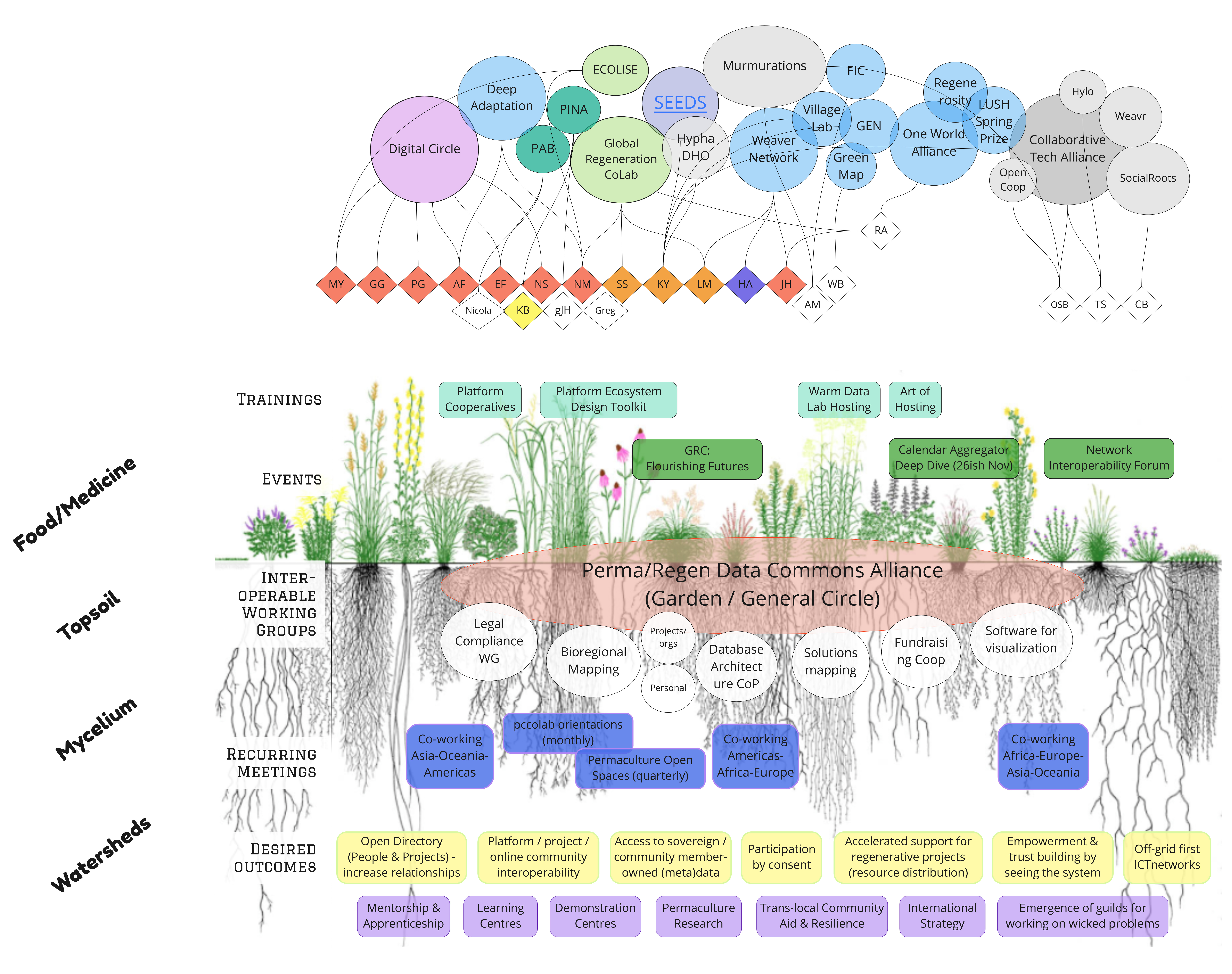 A journey in transcontextual sense making and symmathesy as we weave living systems and perspectives of permaculture into technical and educational design opportunities. We envision generative interoperability and project based learning structures for the regenerative movement of movements – showing up across scales with greater intention and integrity.


This Deep Dive is an event in a series of explorations into inter-network cooperation, this time focusing on weaving emergent working groups. This invitation comes from Naomi and Keala to resonating beings working on a range of scales and initiatives with whom we have already been doing some co-sensing toward this deeper dive.

This event will be split into an initial 30min context-creation activity, followed by a further 90 minutes of emergent agenda to go deeper into specific sub-topics. You're welcome to participate for just the first quarter.
colab@permaculture.org.uk