The future potential of the present moment: ReGeneration Rising!
July 14, 2021 @ 7:00 pm

-

8:00 pm

BST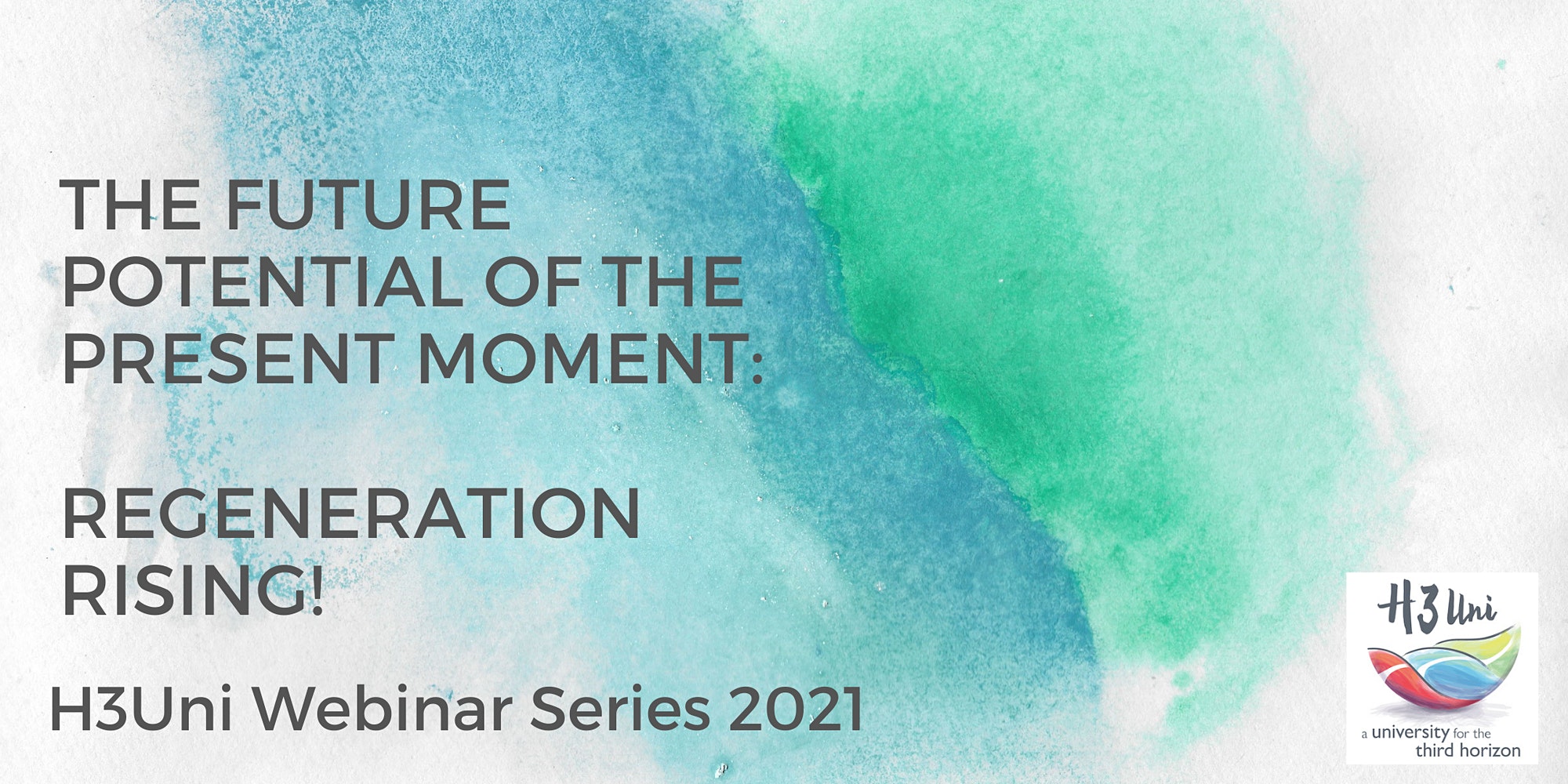 An webinar by Daniel Christian Wahl on Regeneration.
In this webinar Daniel will speak about his experience over the last 5 years seeing the interest in regenerative practice rise rapidly around the globe. He will recap some of the core insights that can be catalyzed through applying the different methodologies developed and shared by H3uni. Having had the privilege of friendship and mentorship with key H3uni 'elders' like Tony Hodgson, Bill Sharpe and David Adams, Daniel will reflect on how their work has helped him become a more effective catalyst of culturally creative discourse. He will explore the parallels and complementarities between H3uni and the frameworks offered in the excellent 'Regenerative Practitioner Training' offered by the Regenesis Group and highlight some of the many 'pockets of the future in the present' which to him indicate that the 'ReGeneration' is rising all around the world.
This is the fifth webinar in our 2021 Webinar series, stay tuned for more webinars to come. All proceeds from this webinar will go to funding future H3 Uni work and courses.
Technical details:
This webinar is hosted on Zoom, and the session will be recorded. All attendees will get access to the recording after the event has ended. We recommend participating with a high resolution screen so you can view it when the host shares their screen. Participation by mobile phone is not recommended.
About the host:
The webinar is led by Dr Daniel Christian Wahl. He trained as a biologist, and holds degrees in Biology (BSc. Hons., Univ. of Edinburgh), Holistic Science (MSc.,Schumacher College) and Natural Design (PhD., Univ. of Dundee). He was the director of Findhorn College from 2007 to 2010, is a member of the International Futures Forum and H3Uni, an advocation partner of r3.0, and on the advisory councils of Ecosystems Restoration Camps, Commonland, the Ojai Foundation, Future Planet Europe, the Centre for the Future and the Overview Institute of Australia, as well as a Findhorn Foundation Fellow.
Daniel teaches regularly on the the MA in Ecological Design Thinking at Schumacher College. Daniel's 2016 book 'Designing Regenerative Cultures' has quickly gained international acclaim, his Blog on Medium is followed by over 24,000 people and his social media advocacy have reached a combined audience of over 650,000 people around the world.