The CoLab works to make it easier for permaculture practitioners and organisations to work together in the areas we are most passionate about.

An Enabling Space
The CoLab is the environment in which work gets done.
There are initiatives and projects in the permaculture movement that are waiting for the right conditions to emerge. The CoLab intents to create some of the conditions.
Things are NOT forced into existence. Top-down, command and control, pouring money at a "problem", etc. is not our style.
The CoLab is designed to support projects that increase permaculture coherence and effectiveness.

A Network
The work we do is based on people and their relationships, which lead to emerging initiatives.
People and organisations come in and out of the network as it suits them and the rest of the network.
Seeing the CoLab as a network emphasises that the whole system can take a variety of shapes and constantly evolves (rather than being a fairly static hierarchical system).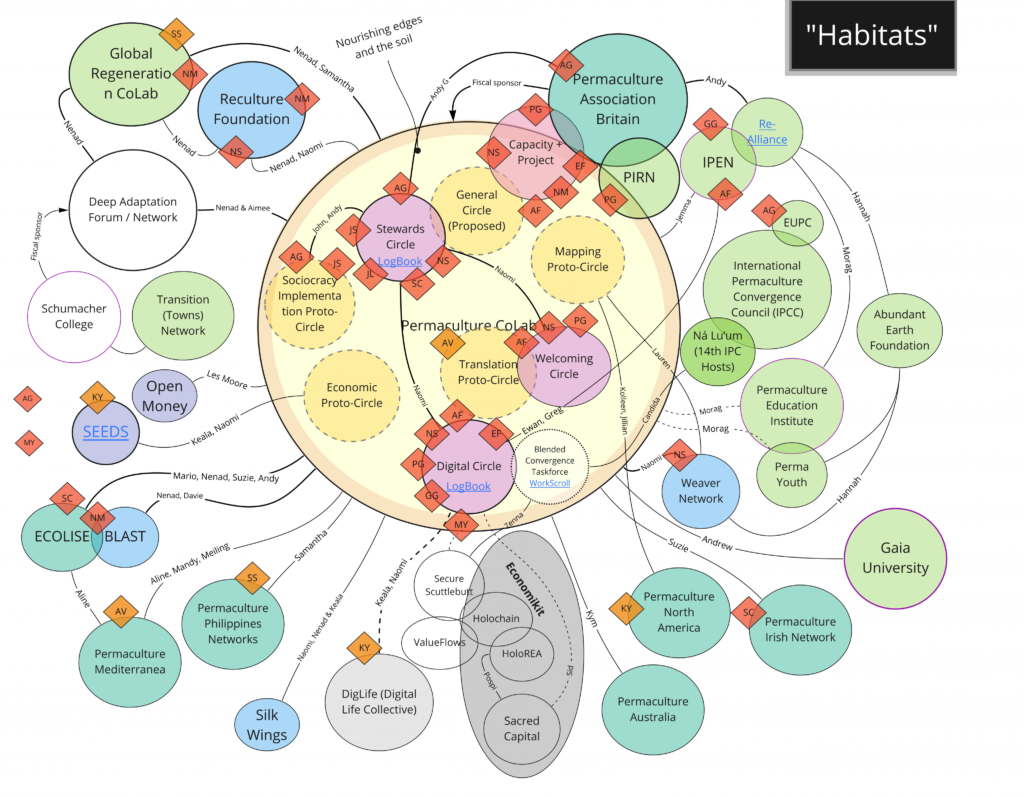 A Community
Under the banner of the CoLab people come together that share an identity. They share, for example, the CoLab's vision, mission, and values.
Community contributors share and co-create the enabling space that is the CoLab.
An Enterprise
The CoLab is offering services (and maybe even products).
The CoLab intends to secure its own resources (including financial compensation for some of the service it might offer) to be financially sustainable.
The CoLab attempts to raise resources to the end of supporting projects it identifies as priorities and to facilitate individuals in the network to make a living.
An Experiment
The way the CoLab works is experimental. By risking to fail we speed up the learning.
The people in the CoLab are aware that not everything is always going to work on the first attempt (or at all). The key is to keep showing up.
The people in the CoLab are happy to give it a go; 'good enough for now, safe enough to try' is often all that is needed to move ahead. Iteration and ongoing improvement  is a daily practice.
You can have a look at what circles are emerging here.

Join us on our journey to create something really valuable and useful.